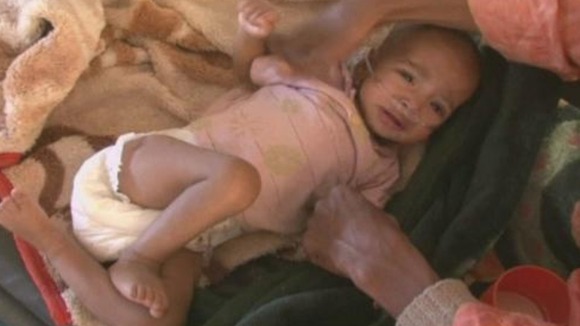 Malian refugees in Mauritania are enduring "deplorable" conditions in the Mbera refugee camp that is causing levels of malnutrition to increase, according to MSF.
The situation in the camp has worsened since the Frence led military intervention in January, according to the medical aid agency.
Read: French launch airstrikes in Mali
Conditions at the camp are so bad that many healthy children are getting ill upon arrival and malnutrition rates have more than doubled. MSF said:
"The number of children admitted per week for severe malnutrition has more than doubled, [...] despite the nutritional status of the new refugees being generally good when assessed on arrival in the camp."
The MSF report, Stranded in the Desert, is based on testimony from more than 100 residents of the Mbera camp, near the border with Mali.