Around 200 people have gathered outside the home of Baron David Freud, Minister for Welfare Reform, to protest against the so-called bedroom tax and benefits cap.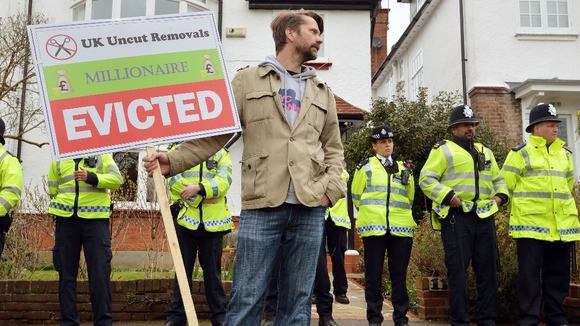 People played drums and wrote out postcards to send to Lord Freud as they sat outside his home in Highgate, North London, estimated to be worth £1.9 million.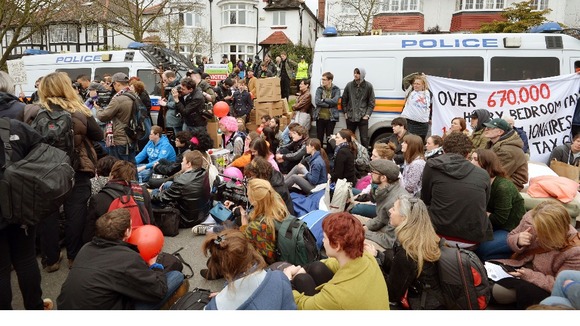 Protesters sat in the street on beds and duvets and some held up signs that read, "Who wants to evict a millionaire?"