David Cameron and German Chancellor Angela Merkel have agreed to work together to make the EU more competitive and flexible, Downing Street said today.
Following talks at Ms Merkel's guest residence at Schloss Meseberg, Number 10 said the leaders also agreed that the union should be prepared to make an "ambitious offer" in trade talks with the US.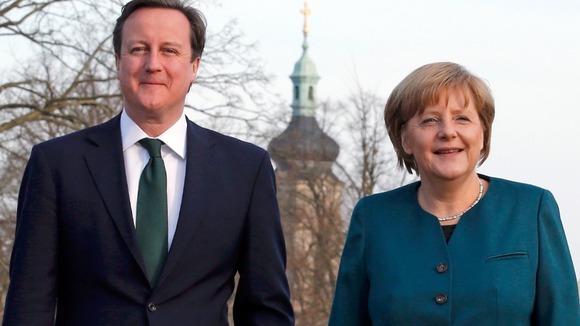 The Prime Minister used his overnight stay in the Brandenburg countryside to set out his plans to renegotiate Britain's relationship with Europe, but the Downing Street statement offered no clue as to how they were received.
Ms Merkel is anxious that Britain should remain in the EU and has made no secret of her concerns about Mr Cameron's plan to stage a referendum on continuing membership if the Conservatives win the next General Election in 2015.