Hundreds of people gathered in the rain at London's Trafalgar Square tonight to mark the death of Baroness Thatcher.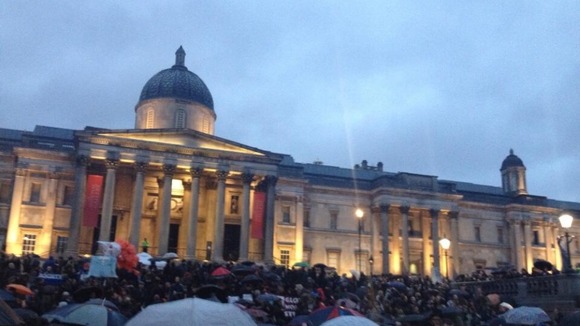 Protesters against the former Prime Minister's legacy brought sparklers, party poppers and balloons.
Some drank cider and Champagne while others wore party hats as they chanted slogans about Lady Thatcher, who died on Monday.