Palestinian Prime Minister Salam Fayyad has resigned, leaving the country without one of its most moderate voices, Reuters reported.
President Mahmoud Abbas met with Fayyad today and accepted his resignation, thanking him from his service, the official Palestinian news agency Wafa said.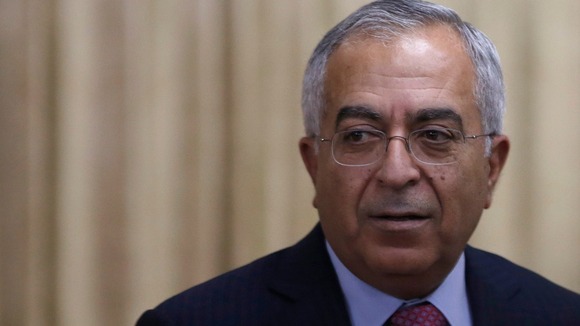 According to the statement, Abbas asked Fayyad to continue to continue in his post until he forms a new government.
The president is expected to name a new prime minister within days, Reuters reported, citing unnamed Palestinian officials.