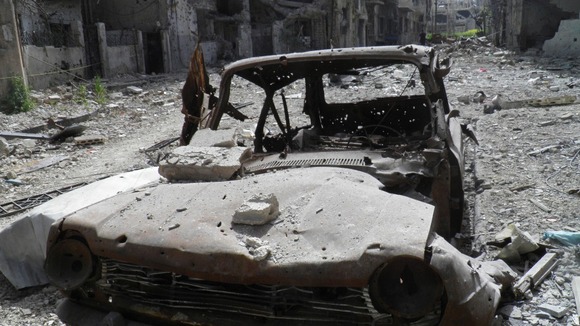 A soil sample smuggled out of the Syria in a secret British operation has for the first time revealed forensic evidence of chemical weapons used the country, it has been reported.
Unnamed defence sources told The Times (£) of conclusive proof that "some kind of chemical weapon" had been fired in Syria.
It is understood this had been established by scientists working for the the Ministry of Defence's chemical and biological research establishment at Porton Down in Wiltshire.