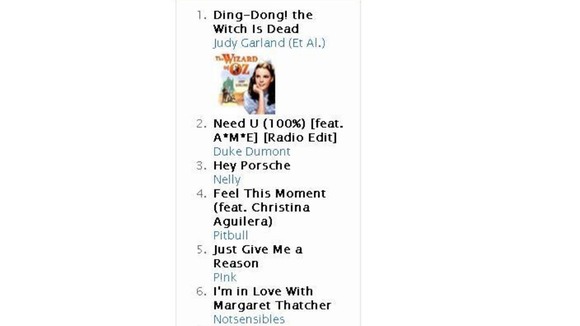 Ding Dong! the Witch is Dead currently the tops the UK iTunes chart ahead of the rival punk song I am in Love With Margaret Thatcher which is sixth place.
Both songs have been pitted against each other as protest songs following the death of Baroness Thatcher.
The BBC said it will only play five seconds of Ding, Dong The Witch Is Dead on the chart show today.
Read: BBC will play part of 'Ding Dong'.
Read: Hundreds at Thatcher protests.