George Galloway will try and block Government plans to cancel Wednesday's Prime Minister's Questions session to allow MPs to attend Baroness Thatcher's funeral.
The Respect MP said he will call "object" when the motion to delay the start of parliamentary business until 2:30pm is brought before the Commons tomorrow night.
Ministers hoped the motion, tabled by the Leader of the House Andrew Lansley, would go through "on the nod".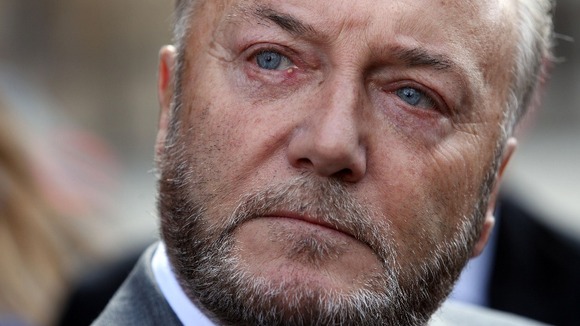 Mr Galloway said he will take advantage of Commons rules which mean if one MP shouts "object" the motion will either have to be withdrawn - allowing PMQs to go ahead as normal - or the Government will have set aside parliamentary time on Tuesday so that it can be debated and then voted on.
"It really is imperative that the Prime Minister is questioned, among other things, about his decision to impose a quite unnecessary and expensive early return of Parliament which was simply a hideous outpouring of right-wing eulogies and rants doused in crocodile tears," he wrote on his website.
"I'm glad to see that, like me, more than a hundred Labour MPs stayed away from the circus".