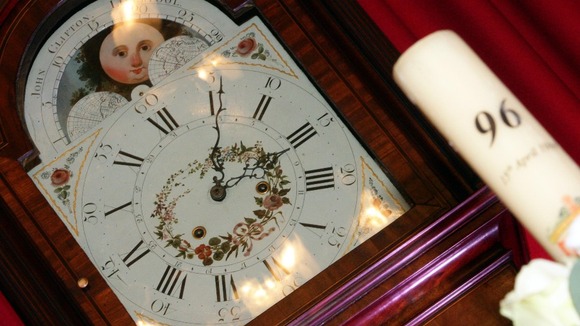 An 18th century grandfather clock on display at Liverpool Town Hall has today been frozen at the time of the Hillsborough Disaster, to mark the 24th anniversary of the tragedy that left 96 people dead.
The ornate 1780s John Clifton clock, donated by Liverpool Museum, will rest on 3:06pm, the time that the FA Cup semi-final between Liverpool and Nottingham Forest on 15 April 1989 was halted as officials realised fans were being crushed on the terraces.
A private memorial ceremony is currently underway at the Town Hall, ahead of a public commemoration in the Old Haymarket, where a seven-foot bronze memorial monument dedicated to the supporters will be unveiled.