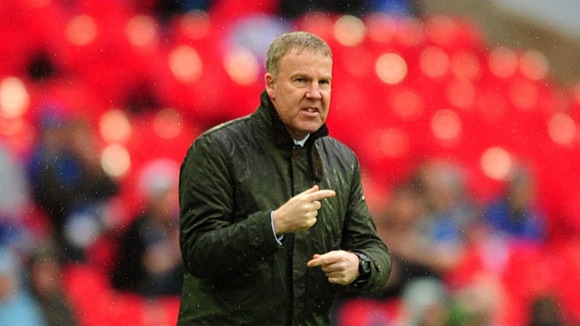 Millwall manager Kenny Jackett was not aware of the scuffles when quizzed soon after the full-time whistle.
"I've just heard about that," he said. "I wasn't aware of any fighting during the game, not aware of any problems. I'll need to examine the facts before I can give an opinion.
"I promise you, I wasn't aware of it during the game. I am not saying it didn't happen. Until I see it, it is difficult to form an opinion."We want to be talking about football. I need to be able to form my own opinion. I am sure the evidence is there. I am not denying that."
Jackett vowed the club were doing all they could to rid themselves of their reputation for hooliganism.
"That has been our greatest challenge," he said. "We want to try and work hard to keep momentum going forward. I understand what you are saying. If there was crowd trouble ... It will hold us back if that happens repeatedly.