Following opposition complaints that some people were illegally helping elderly voters cast their ballots, Henrique Capriles urged his followers to report any violations of election laws.
But he also stressed he would respect the outcome of the vote, whatever it might be.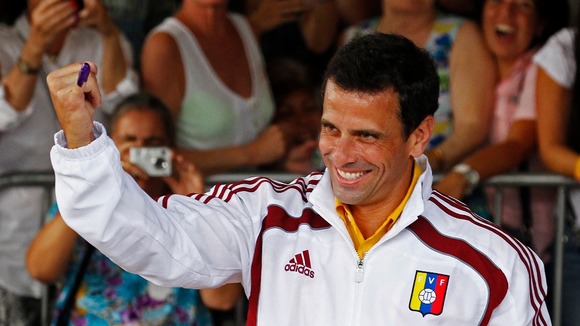 "Today, all Venezuelans are reporters. If you see something irregular, take a picture, air it on social media," Capriles said after voting.
"But let there be no doubt, we will respect the will of the people."
Electoral authorities said voting was going smoothly and that there was no evidence of irregularities.
Given the deep mutual mistrust on both sides, some worry that a close or contested result could spark unrest.
Some 170 international observers were on hand, many from left-leaning political parties across Latin America.
Polls were due to close on Sunday, but voting continued past that in some places to accommodate queues.