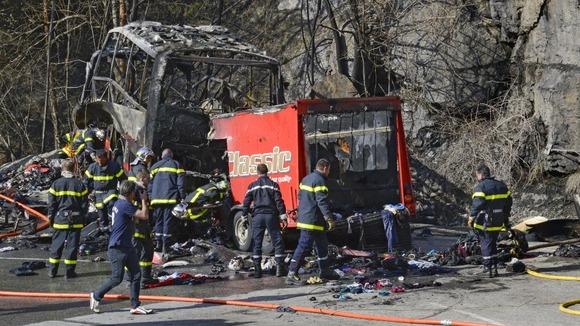 French fire fighters are continuing to clear the debris of a coach that crashed and burned on the road from Alpe d'Huez in the French Alps.
Brighton company Skibound said it hired the coach, and that 51 people were on board.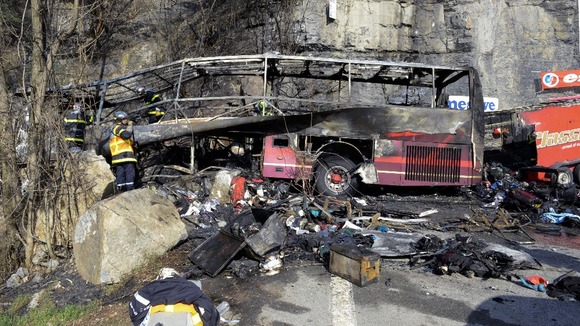 The company is sending out their own health and safety team.
According to local media the coach crashed as it travelled down a steep mountain road, which featured 21 hairpin bends.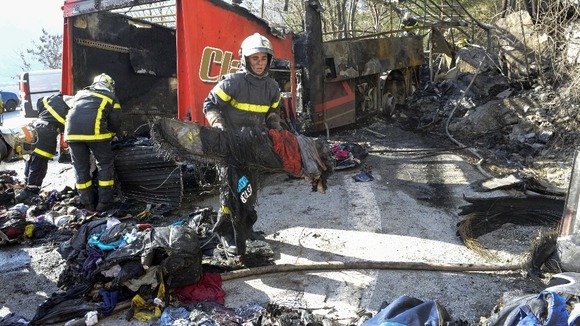 According to Skibound all of the passengers were finished for the season and were working in different resorts across the area.