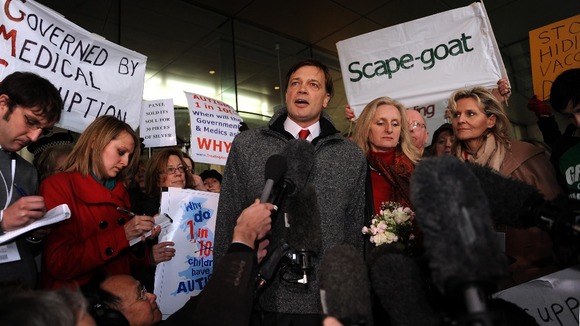 The Health Secretary Jeremy Hunt has told MPs that the work of the Dr Andrew Wakefield caused "huge damage and worry to thousands of parents".
Research published by the Dr Andrew Wakefield in 1998 suggested a link between the triple vaccine for measles, mumps and rubella and autism.
Published in the respected Lancet medical journal, the report received widespread media attention and lead to a significant decline in children being given the MMR vaccine.
But concerns were raised when other scientists failed to recreate his results and the General Medical Council launched a review of the research.
The Sunday Times journalist Brian Deer exposed significant flaws in Dr Wakefield's research and ethical practices.
Following an extensive investigation in 2010, the General Medical Council struck Dr Wakefield off the medical register, describing him as "dishonest", "unethical" and "callous".
The GMC found that large parts of the research were falsified, completely discrediting the paper's findings.
Find out more about Jeremey Hunt's concern about 'discredited' MMR scare claims