Michelle Obama has expressed her condolences for the attack in Boston during a speech at the US Naval Academy. Earlier it was announced the First Lady will accompany her husband on a visit to the city tomorrow.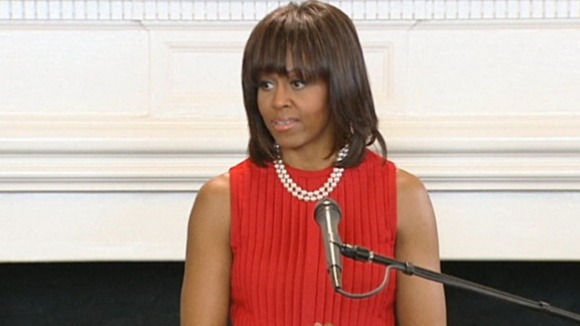 She said: "Our thoughts and prayers are with everyone in Boston. My husband continues to monitor the situation and he has directed the full resources of the federal government to assist state and local authorities as they investigate this horrific attack.
"And what happened on Monday was a reminder that in times of crisis, here in America we respond with courage and grit and selflessness.
"That's exactly what we saw from the people of Boston and from all of those who rushed to aid the victims, especially the police officers and fire fighters, the first responders, our men and women in uniform. That is the spirit of Boston, but that is also the spirit of this country."