A rally to remember the "industries and communities who suffered" under Baroness Thatcher will take place within hours of the former prime minister's funeral.First Minister Alex Salmond will attend the funeral at St Paul's Cathedral along with other leading politicians and international figures.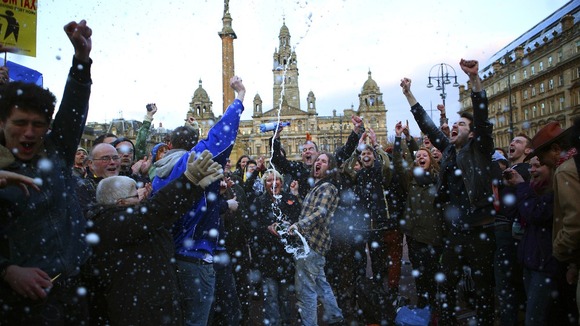 But while the service in London will commemorate the life of the former Tory leader some of those who opposed her will hold a rally in Glasgow.As prime minister, the then Mrs Thatcher introduced the community charge, known as the poll tax, to Scotland before the rest of the UK.
Prominent left-winger Tommy Sheridan, a former MSP, who helped lead the protests against the poll tax in Scotland, will speak at the Glasgow rally alongside trade unionists, representatives of the steel industry and the Campaign for Nuclear Disarmament.
Last week more than 300 people gathered in the Glasgow square to celebrate the death of Baroness Thatcher.