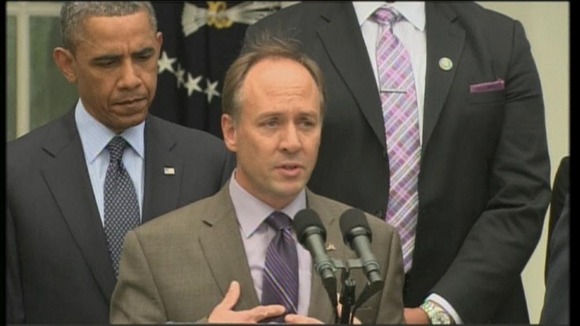 The father of a seven-year-old boy who died in the massacre at Sandy Hook elementary school has told reporters that "what happened in Newtown could happen anywhere" and that "no one should have to feel (his) pain".
Flanked by President Barack Obama, Mark Barden said 12 families of the victims of the Sandy Hook shooting had come to Washington with "a sense of hope".
Mr Barden said the suggested reform to gun control by two US senators was "a common sense proposal backed by 90% of Americans. We will return now disappointed but not defeated"