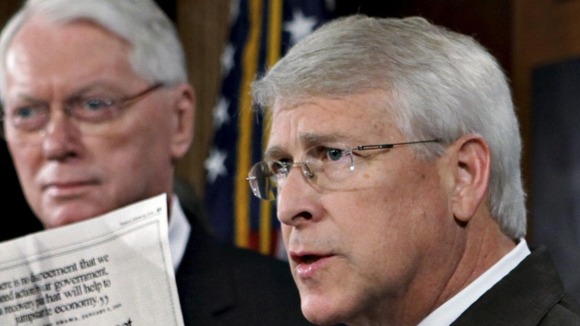 The US Senate sergeant at arms said in a warning to members of the Senate that all employees should be vigilant in the wake of a poisoned letter sent to a Senator.
Terrance Gaines said in a written statement: "Senate employees should be vigilant in their mail handling processes for ALL mailings."
Members of the Senate were briefed on the ricin incident by Mr Gaines during a meeting with FBI director Robert Mueller and Janet Napolitano, the secretary of Homeland Security, on Tuesday on the bombings in Boston.
The two incidents have not been connected.
Several senators told reporters after the briefing that the incident reminded them of the anthrax attacks in the wake of the 9/11 attacks on the Pentagon and World Trade Center.
Several senators said that all mail to the US Senate had been stopped and post offices at the Capitol had been closed as a precaution.
They said they were getting in touch with their state offices, where mail is not routinely screened, to ensure that precautions were being put in place.