White House Press Secretary Jay Carney has briefed the media, following two suspicious letters addresSed to the President and a US Senator.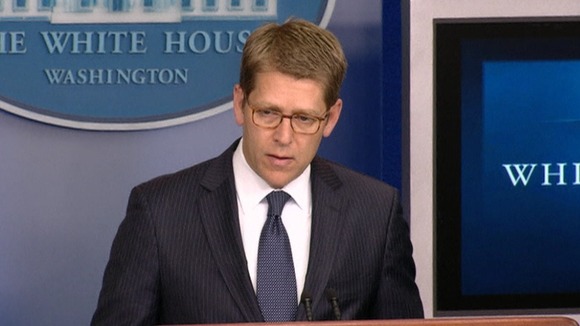 He said: "There was a letter addressed to the President at an off-site mail facility. It was noticed to have contained a suspicious substance and tests were undertaken.
"The FBI has the lead in that investigation and has said they will be conducting further tests to determine what the nature of the substance is.
"There was another letter detected by Capitol Police that was sent to a US Senator that is also part of the investigation by the FBI...The President, of course, has been briefed on these letters."