Zahid Iqbal, 31, and Mohammed Sharfaraz Ahmed, 25, were sentenced to 16 years and three months in prison today after admitting terror charges.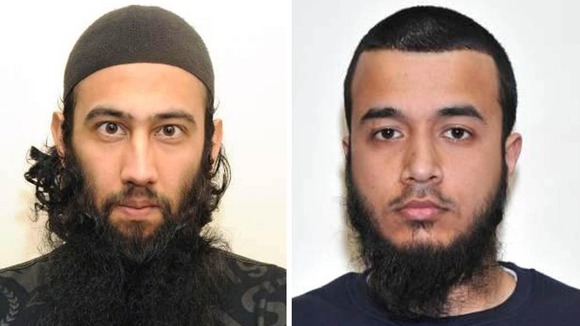 London's Woolwich Crown Court heard that the pair discussed sending a remote-controlled toy car carrying a home-made bomb under the gates of a Territorial Army centre in Luton.
Mr Justice Wilkie QC said they posed "a significant risk of serious harm to the public" as he imposed a custodial sentence of least 11 years and three months, with a five-year extension period subject to licence.