Organisers of the Bahrain Formula One Grand Prix said sporadic protests against the race and unrest in the country do not pose a "direct threat" to the event.
Zayed Alzayani, the chairman of the Bahrain International Circuit, said the security measures put in place at the circuit this week were no different to those for past races.
"We don't feel there is a direct threat to the track nor have we received any threats to the track," Mr Alzayani said. "But we take everything into account. For us, we want to produce an event that is memorable for those who attended".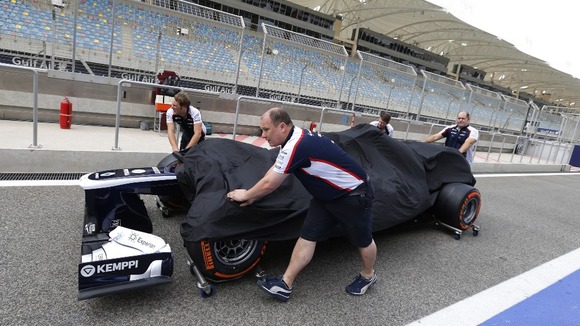 He insisted that Sunday's race is a unifying force and that a majority of Bahrainis were backing it.
Ticket sales are up 20 percent over past year with 25,000 fans expected at the race, Mr Alzayani said.
"The race has been endorsed by all members of society, including the opposition. If there are people who are against the race, that is fine. They are entitled to express their opinion within the confines of the law", he added.