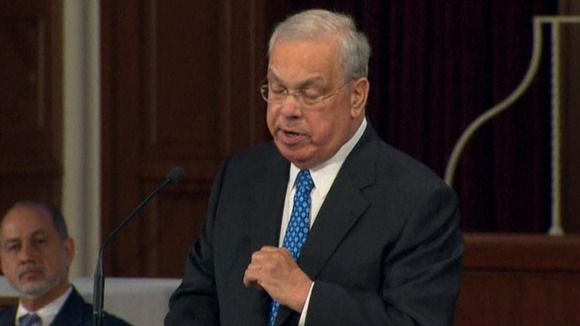 The Mayor of Boston told an interfaith memorial service for the victims of the Boston Marathon bombing that "nothing can defeat the heart of this city".
Tom Menino told the service: "We have never loved the people of the world and our great country more, for their prayers and their wishes."
He added: "This is Boston - a city with courage, compassion, and strength that knows no bounds".