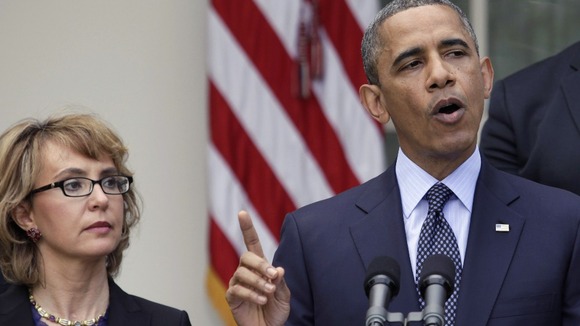 Gabrielle Giffords, the US congresswoman who was shot in the head in an attack at an Arizona supermarket, has hit out at the 46 senators who voted against gun control reform measures.
Writing in The New York Times, Ms Giffords said: "Speaking is physically difficult for me. But my feelings are clear: I'm furious."
The former representative now walks with a limp as a result of the 2011 mass shooting in Tucson that left six people dead.