President Obama told a memorial service in Boston that everyone has been "touched" by the "attack on their beloved city" following the bombings at the Boston Marathon.
Obama said in a speech: "The spirit of this city is undaunted."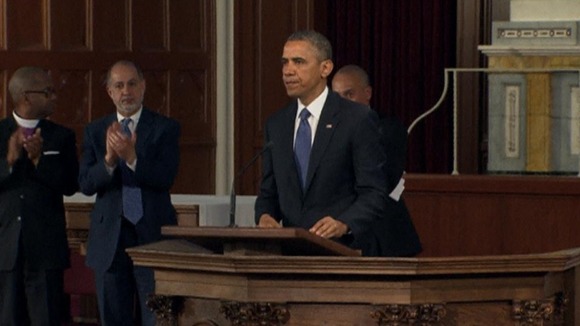 "Everyone has been touched by the attack on your city. Everyone of us stands with you. It is our beloved city too. Boston may be your home town but we claim it too.
"I know this, because there's a piece of Boston in me.
"For millions of us, what happened on Monday was personal. It's personal".
The President quoted civil rights leader Martin Luther King: "No more hurting people. Peace."
"We will all be with you as you learn to stand and walk again. Of that I have no doubt, you will run again".