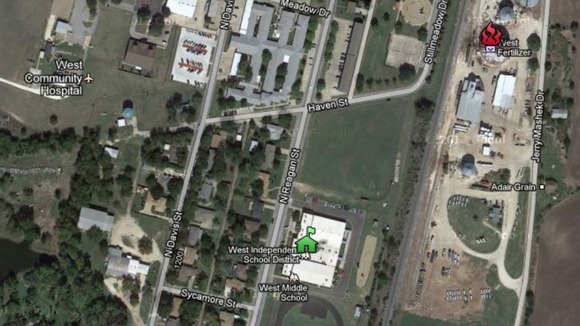 Police in Texas have expressed their relief that pupils were not at school when a fertiliser plant exploded in the town of West, Texas.
As shown in the map above, the West Fertilizer Co neighbours the West Independent School District and the West Middle School.
The West Rest Haven just to the north of the school suffered severe destruction.
"Thank God school was out," said Waco Police spokesperson William Swanton of the blast, which happened at around 8pm local time.
In pictures: Texan town decimated by explosion at fertiliser plant