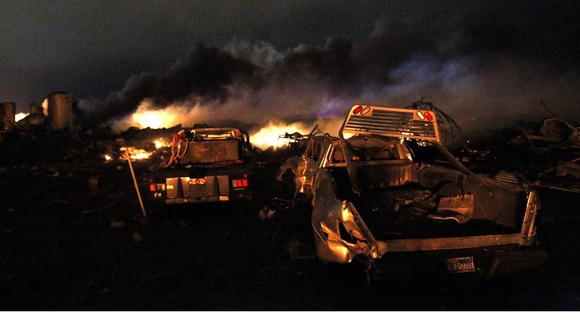 The death toll following an explosion at a fertiliser plant in the Texas town of West has reached 14 people, Mayor Tommy Muska has said.
The figure includes four emergency medical technicians, who were killed in the blast as they rushed to put out a fire at the plant.
Five volunteer firefighters are officially listed as missing but feared dead, Mr Muska said.