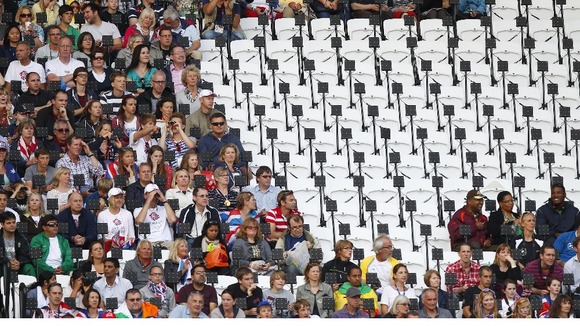 The embarrassing sight of empty seats at London 2012 and the availability of tickets for the general public was another concern raised by MPs in their post-Games review.The Public Accounts Committee (PAC) said it was "a shame that so few tickets for popular events were available to the UK public".
Only 51% of tickets for the men's 100 metres final were available to the British public, and less than half of tickets for the track cycling, MPs said.
"International sports bodies and media organisations wield a lot of power and it cannot be easy for individual event organisers to push back at their demands," the PAC said.
"But," it added, "Learning from the experience of the London Games, the Government, possibly alongside other governments and event organisers, should challenge demands for large numbers of accredited seats."