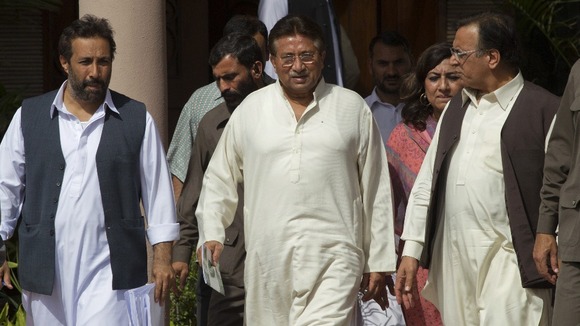 Police in Pakistan said they have arrested the country's former president Pervez Musharraf, who went on the run after his bail was revoked in his treason case.
It is understood the ex-military ruler was arrested at his home in Islamabad and has now been presented again before a court.
Mr Musharraf fled the courtroom yesterday after his bail was cancelled in a case related to the dismissal of judges during his time in office.