A Pakistani judge has ordered the former military ruler Pervez Musharraf be held in custody for two more weeks, until his next court hearing.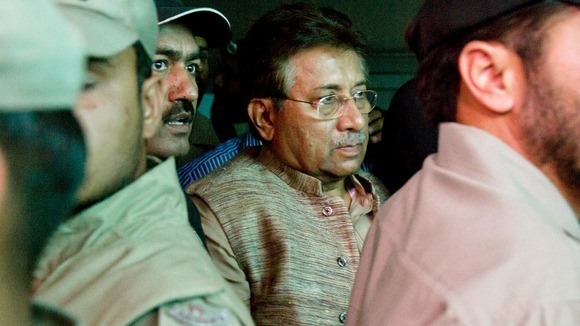 The hearing relates to Musharraf's 2007 decision to sack and detain several judges.
The development is the latest act in the drama surrounding Musharraf that erupted earlier this week and climaxed with his arrest on Friday after a speedy escape from another court hearing.
The former general, who seized power in a coup and ruled Pakistan for nearly a decade, has seen his fortunes plummet since he returned in March after four years in self-imposed exile.
The judge's ruling said that Musharraf would be given judicial remand, which means that he would be held in jail until the next hearing on May 4.