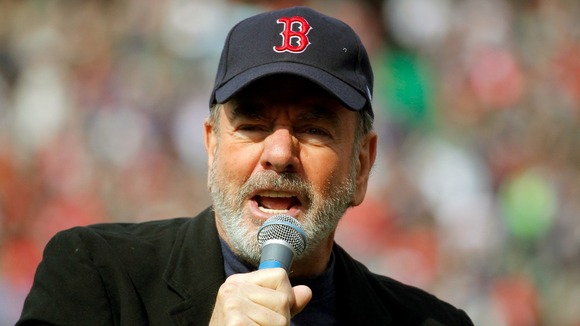 Neil Diamond made a special appearance at the home of the Boston Red Sox this evening to sing his classic 1969 hit "Sweet Caroline" to thousands of American baseball fans assembled.
The 1969 hit has long been the song for the Boston Red Sox, and this week has been heard in American football stadiums across the United States in tribute to the victims of the Boston Marathon bombing.
Earlier this week the 72-year-old singer said he was happy his song had been providing comfort after the bombing. Speaking to the Associated Press on Thursday he said:
"There is a lot of comfort that music can offer. In this particular situation, I'd much rather it not have happened than for `Sweet Caroline' to become part of it. But it's obviously offering comfort to people and I feel good about that."
Diamond appeared wearing a black blazer and a Red Sox hat and softly sang his song while encouraging the crowd to join along, which they enthusiastically did.
The 35,152 in attendance immediately followed the song with a USA! USA! chant.