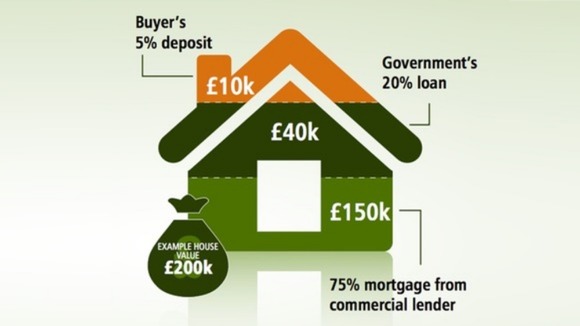 Help to Buy consists of two elements, an "equity loan" scheme and the mortgage guarantee.
Under the equity loan new or existing homeowners will need to raise a deposit of 5% of the value of the property they want to buy, but can borrow up to a further 20% from the Government on an interest-free basis. The biggest loan available will be £120,000.
The mortgage guarantee element will be available for all types of housing stock worth up to £600,000 from January. The Government will guarantee up to 15% of a mortgage, allowing people with 5% deposits access to lending.