The Duchess of Cambridge has honoured the high achievements of hundreds of Scouts at an annual celebration at Windsor Castle.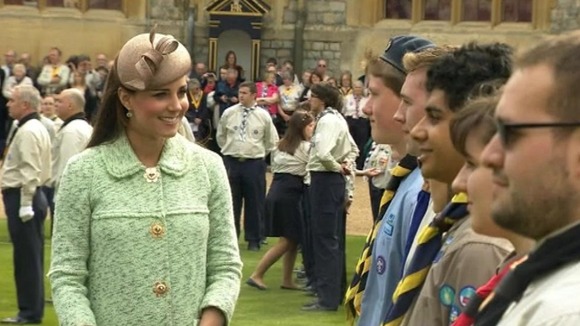 Despite being six months pregnant, the royal is increasing her charitable workload and is now patron of seven organisations as well as being a volunteer with the Scout Association. Kate joined the Scouts last year.
Today most of the youngsters received Queen's Scouts awards - the highest a Scout can gain - for achievements including carrying out regular community service for a year.