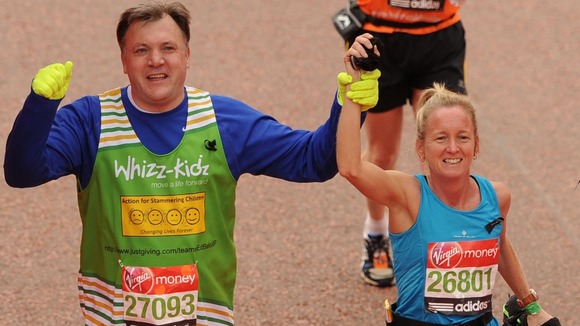 Shadow chancellor Ed Balls revealed he had an unlikely sponsor for his London Marathon effort - political rival George Osborne.
The Chancellor donated £25 to each of Mr Ball's chosen charities, Action for Stammering Children and Whizz-Kidz.
Mr Balls, who finished the race in five hours and 14 minutes, told Sky News: "The good thing is George Osborne, the Chancellor, who I have often disagreed with on many things, he sponsored me for my run today so thanks George for that."