The Queen's 87th birthday will be will be marked across the UK with traditional gun salutes fired in celebration. But as her birthday falls on a Sunday this year the military tributes will be held tomorrow.
In London the King's Troop Royal Horse Artillery will fire a 41-gun royal salute from Green Park at midday.
The military unit provided the gun carriage that bore the coffin of Baroness Thatcher in the ceremonial procession to St Paul's cathedral on Wednesday.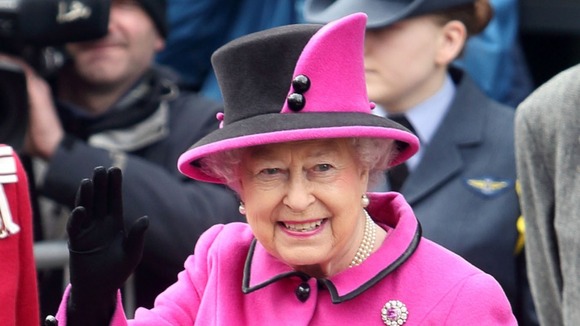 The gun and the horses that were part of the funeral cortege will take part in the gun salute.
Before the King's Troop arrive in Green Park, the Band of the Royal Artillery will play a selection of celebratory music close to the firing position.
Princess Elizabeth Alexandra Mary was born at 2.40am on April 21 1926 - the first child of the Duke and Duchess of York - at 17 Bruton Street, the Mayfair home of her mother's parents, the Earl and Countess of Strathmore.
She is the great-great-grandchild of Queen Victoria, the previous female sovereign.
The monarch has two birthdays - her actual birthday celebrated on April 21 and her official one in June, which is marked with the Trooping the Colour parade.