More than 1,000 St John Ambulance volunteers, working with the London Ambulance Service and Virgin London Marathon medical teams, treated more than 5,000 runners and spectators at this year's London Marathon.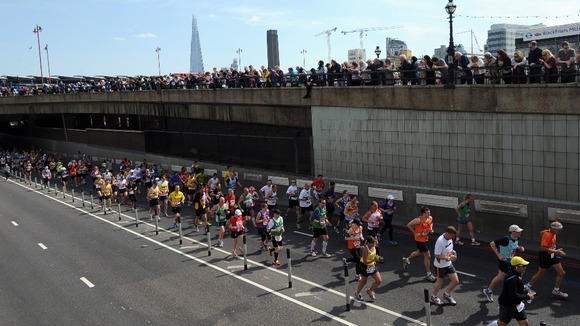 Katherine Eaton, the St John Ambulance London regional events manager, said:
"More than 40 competitors were taken to hospital suffering from more serious conditions including exercise associated collapse and suspected fractures.
"This year's casualty figure is slightly higher than last year when 4,850 people received treatment. This is because during the early part of the race we saw warmer weather than last year."