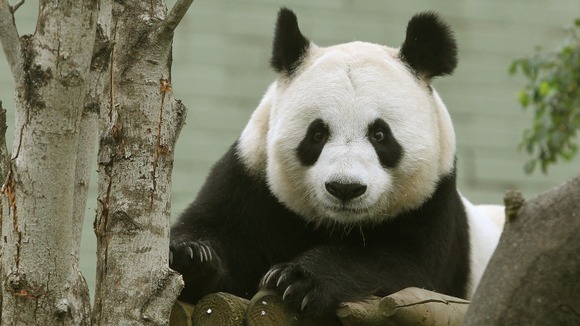 The UK's only female giant panda has been artificially inseminated in the hope in making her pregnant.
Natural mating was not attempted between Tian Tian (Sweetie) and male Yang Guang (Sunshine) as scientists who have been monitoring them said the pair were showing signs "not conductive to mating."
Read: Panda not yet ready to breed despite grumpy behaviour
A team of experts from around the world have been at the zoo for the past week to monitor the paid as Tian Tian approached her crucial 36-hour breeding window. A spokeswoman for Edinburgh zoo said:
"Edinburgh Zoo's specialist team and experts from around the world performed artificial insemination on female giant panda Tian Tian in the early hours of this morning.
"Both pandas and humans are sleeping today. The procedures went very much to plan and they are both well, but will be off show until Tuesday."