A privately-owned rocket built in partnership with NASA to take cargo to the International Space Station has blasted off for its first test flight.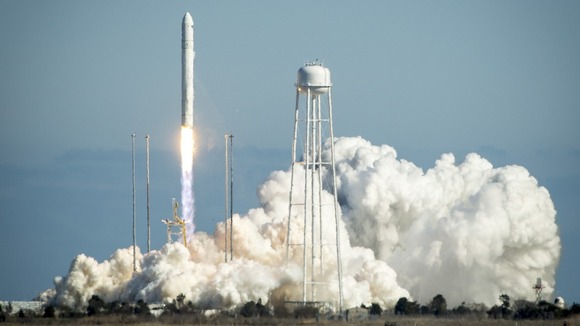 The 13-story Antares rocket took off from a launch pad in Virginia. Ten minutes later it deposited its payload - a 8,380-pound dummy capsule - into an orbit 158 miles above the Earth.
The team behind the rocket, Orbital Sciences and privately owned Space Exploration Technologies hold NASA contracts worth a combined £2 billion to fly cargo to the space station. NASA turned to commercial suppliers after retiring the space shuttles in 2011.
International Space Station Commander Chris Hadfield said: "Wahoo, that's super... Congratulations to all concerned. That bodes well for all of our futures."