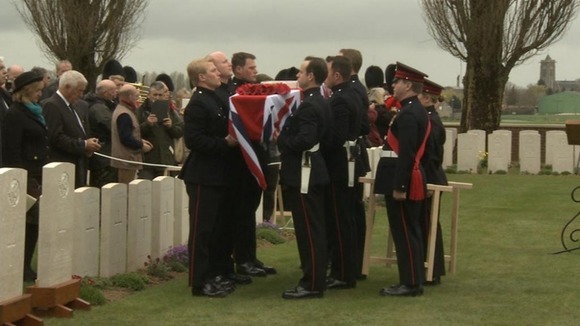 Relatives of two soldiers who died in northern France in 1917 are paying their final respects at their funerals.
The bodies of Lieutenant John Harold Pritchard and Private Christopher Douglas Elphick were discovered in 2009, but they were not identified till later.
They are now being reburied in the Honourable Artillery Company Military Cemetery.