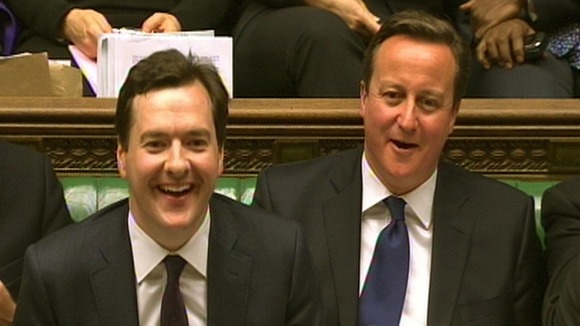 The British public are more likely to trust David Cameron and George Osborne to see the country through the current economic situation than Ed Miliband and Ed Balls, according to the latest ITV News Index.
The poll, carried out by ComRes, found that 33% back the Prime Minister and 21% support the Chancellor – but Miliband rates only at 23% and Ed Balls at 17%.
Also of concern to Labour is that there has been little change in the last year over who people blame most for the current financial crisis.
Some 37% blame the last Labour government while 16% accuse the current Coalition – in May 2012, the figures were 37% and 19%.