Opponents of the law say France is not ready to legalise adoption for same-sex couples, and polls show that the country is sharply divided on the issue, despite French parliament passing it into law today.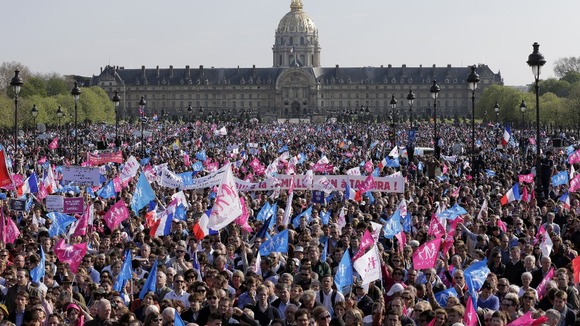 France has become the 14th country to legalise same-sex marriage following New Zealand last week.
Thousands of police mobilised ahead of the vote, preparing for dueling protests around the National Assembly building and along the Seine River. At least one spectator was ejected from the gallery.
Watch: NZ parliament breaks into song after passing same sex marriage bill