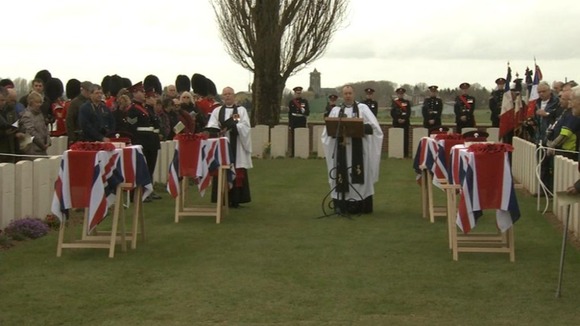 The remains of seven unknown soldiers have been laid to rest in a military cemetery in France.
The Ministry of Defence identified that two of the soldiers served with the Honorary Artillery Company, one served with the South Staffordshire Regiment and one with the Queen's Royal West Surrey Regiment.
Despite forensic testing it was not possible to identify the remains of three soldiers.