In the report the Independent Police Complaints Commission (IPCC) said:
"There is no doubt, from our investigation and the evidence gathered by Operation Baronet, that Surrey Police knew in 2002 of the allegation that Milly Dowler's phone had been hacked by the News of the World (NOTW).
"It is apparent from the evidence that there was knowledge of this at all levels within the investigation team.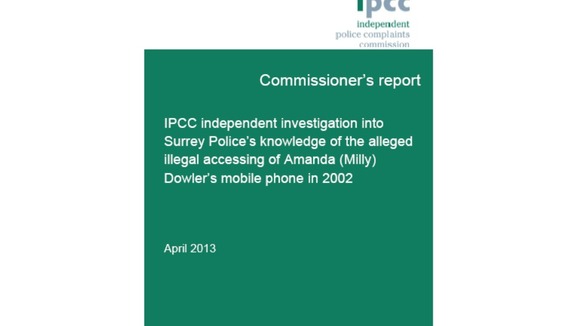 "There is equally no doubt that Surrey Police did nothing to investigate it; nobody was arrested or charged in relation to the alleged interception of those messages either in 2002 or subsequently, until the Operation Weeting arrests in 2011."