A single mum and several insurance companies are suing the owner of a fertiliser plant that exploded last week, killing 14 people and destroying dozens of homes and an apartment complex in a small Texas town.
Adair Grain, Inc, the parent company of West Fertiliser Co, has been accused of negligence, in tqwo lawsuits filed in McLennan County district court.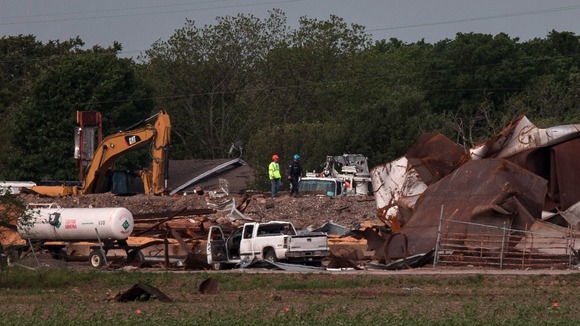 The company "was negligent in the operation of its facility, creating an unreasonably dangerous condition, which led to the fire and explosion," said a lawsuit filed on Friday by insurance companies on behalf of individuals, two churches, and businesses including a Chevrolet car dealer and a bakery.
The cause of the fire on April 17 in West, Texas has not been confirmed.
Read: Rescuers search for survivors after Texas fertiliser plant blast