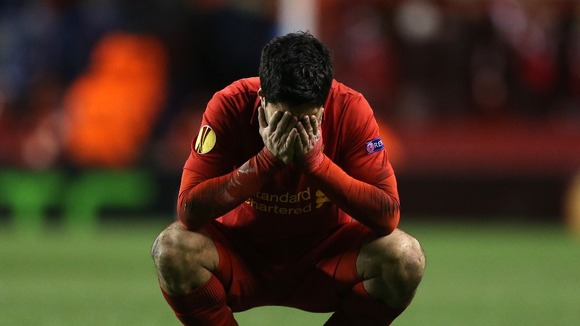 We have not had a personal response from Luis Suarez today.
But after his long ban last season - and now this - he, like some of the Liverpool fans we spoke to at Anfield, might start thinking that someone in English football has got it in for him.
If so, maybe he would consider a move to Europe.
There would be plenty of clubs wanting to take him - he is that good.
But he would not be able to wipe off his ban. He would still have to serve that.
Fifa rules state that you have to serve your ban whatever country you go to.
The more likely outcome is he will stay where he is at Liverpool as he has just signed a new four-year deal.
And then he can use some of the time he now has now at his disposal to work on the suspect temperament that keeps getting him into trouble.
Read: Luis Suarez banned for 10 games after biting incident.