Some 6.2 million people are unemployed in Spain as the country continues to struggle with its recession.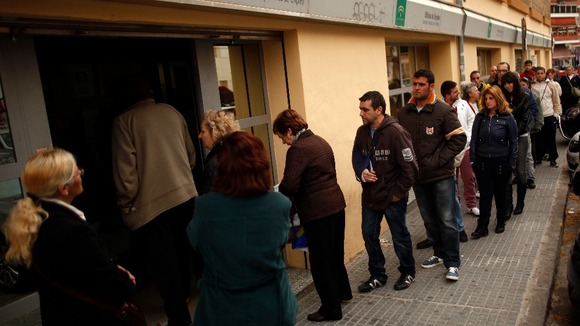 A protest against austerity measures is planned to take place in the capital Madrid later today.
Spain's National Statistics Institute said the number of people unemployed rose by 237,400 in the first three months of the year.
Prime Minister Mariano Rajoy is set to announce a raft of measures on Friday aimed at tackling the country's recession.