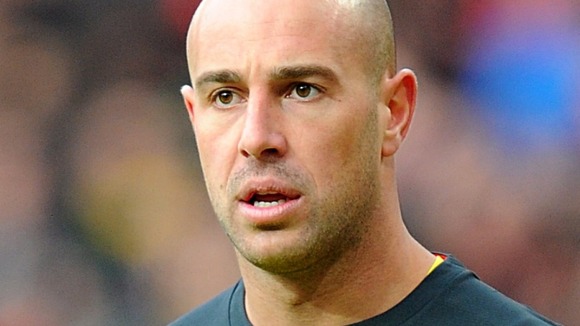 Liverpool goalkeeper Pepe Reina has said Luis Suarez's 10-game ban for biting is "absurd," "excessive" and "unfair".
Speaking to Spanish radio station Cadena Cope, Reina said his teammate and "friend" was "being treated differently" by the Football Association than other Premier League players.
"I don't know if it is because he is Uruguayan or because he has been involved in similar episodes," Reina said.
"It seems the people who make the decisions have it in for him. There is a lot of hypocrisy. There have been cases of racism where they have handed out a four-game ban, and he got eight."