In a statement the Cabinet Office said that the estimated costs for Lady Thatcher's funeral ceremony are around £500,000.
This includes the costs incurred by St Paul's Cathedral, the Ministry of Defence, the Foreign Office, the invitation printers, and staff overtime.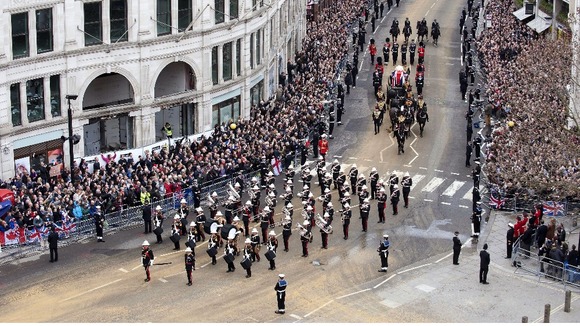 The provisional estimate of the direct policing and security costs for the funeral are around £1.1 million.