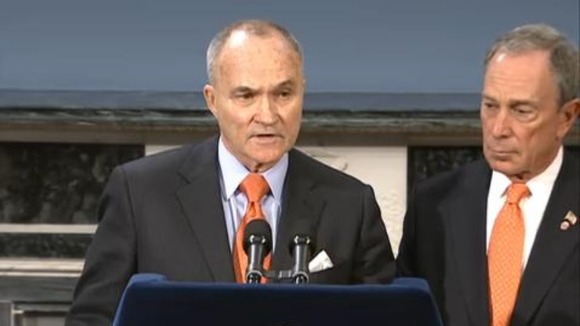 The Boston Marathon bombing suspects decided "spontaneously" to bomb Times Square as their next target, New York Police Commissioner Ray Kelly has said.
Mr Kelly said the pair had six explosive devices - a pressure cooker bomb and five pipe bombs - for possible use in an attack in New York.
Mayor Michael Bloomberg confirmed the information on the alleged Times Square plot came from an FBI interview with the surviving suspect Dzhokhar Tsarnaev.