Protesters have gathered outside the Spanish parliament in Madrid, as the country's National Statistics Institute announced that more than six million Spaniards are unemployed for the first time ever.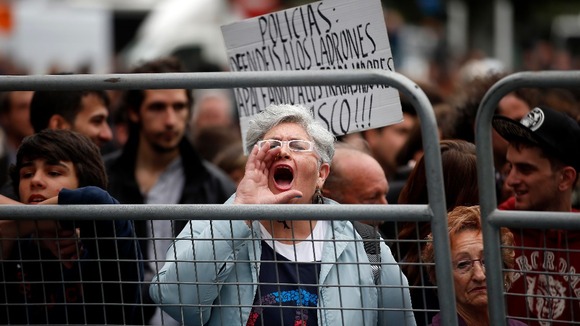 Spain's jobless rate shot up to a record 27.2 percent in the first quarter of 2013, the National Statistics Institute said.
Today, 1,400 police were deployed around Parliament and the building was totally cordoned off ahead of an evening demonstration. Parliament cancelled its session for the day but blamed reasons other than the rally.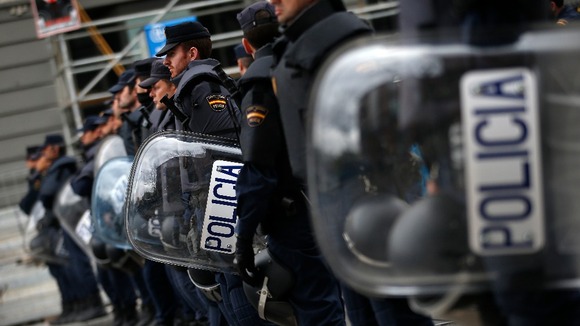 Spain has been in recession for much of the past four years as it struggles to deal with the collapse of its once-booming real estate sector in 2008.
The agency said the number of people unemployed rose by 237,400 people in the first three months of the year, a 1.1 percent increase from the previous quarter.