Liverpool manager Brendan Rodgers said the 10 match ban handed to Luis Suarez after he bit Branislav Ivanovic was a punishment "against the man and not the crime."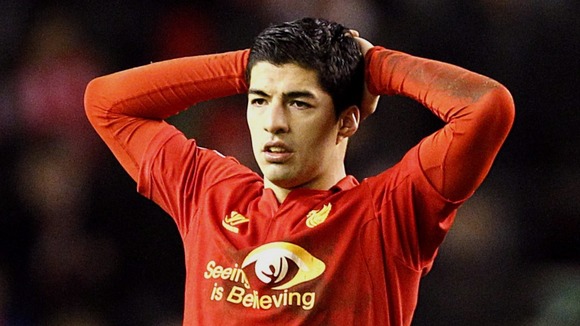 He said: "We are very shocked and bitterly disappointed, not so much by the ban but the severity of it has hurt most.
"Suarez has tried to curb his natural instincts, he grew up in a country where he learnt survival and this year he's tried to change."
He added: "I can't help but look at the punishment and think it's against the man and not the crime, it was violent conduct, Liverpool and Luis admitted this but the player needs a bit of help and that's what we will offer here.
"We need to look after any employee who's made a mistake."
"I look in his (Suarez) face and see a guy who is bitterly disappointed. It will take time for him to understand why other have got smaller bans," Rodgers said.