Boston bomb suspects Tamerlan and Dzhokar Tsarnaev reportedly discussed New York during a carjacking.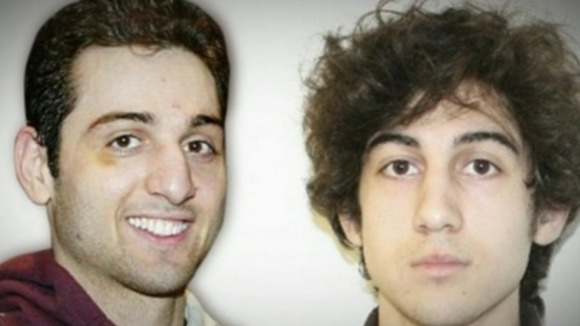 A 26-year-old Chinese entrepreneur, known only as 'Danny', has spoken about the moment Dzhokhar and Tamerlan held him captive.
Danny had just pulled his Mercedes to the curb on Brighton Avenue in Massachusetts to answer a text when a car swerved behind him, slamming on the brakes.
A man in dark clothes, said to be Tamerlan, got out and approached the passenger window brandishing a silver handgun, and reportedly said: "Did you hear about the Boston explosion? I did that."
The suspect is said to have forced the Danny to drive to a second location, where they picked up the second suspect, who jumped into the back seat.
The suspect moved the driver to the passenger side of the front seat and took the wheel.
The victim told police that the three of them drove to a Shell gas station on Memorial Drive in Watertown, in Massachusetts before he managed to escape.
Danny told the Boston Golbe (£): "I thought it was a very good chance for me to run.
"So, I made a judgment. I used my left hand to unbuckle my belt, my right hand to open the door. I jumped out of the car and ran away across the street.
"He tried to catch me, but I ran very fast. It was very scary at that moment for me, I'm so lucky."
The brothers are said to have discussed to New York, iPhones, girls and CDs during the journey.
[Watch: Victim: Bombs 'immediately reminded me of 9/11']((http://www.itv.com/news/update/2013-04-26/boston-bombings-immediately-reminded-me-of-9-11/)